Cookies, Candies, Homemade Fudge & More

---
Chocolate Covered Coffee Beans

Delicious espresso Duet is a combination of creamy and dark espresso beans.
Get two of your favorite flavors in every bag! 4 oz. bags
Price $2.50

Larger quantity available - email us if interested.

Too Good Gourmet Cookies

This line of cookies are all homemade. Only the best and freshest ingredients are found in these cookies. Below you will find them available in 7 oz. Present Boxes and 2 oz. Gift Basket size boxes. Try them and you will come back for more! They're absolutely addictive!



Present Boxes of Cookies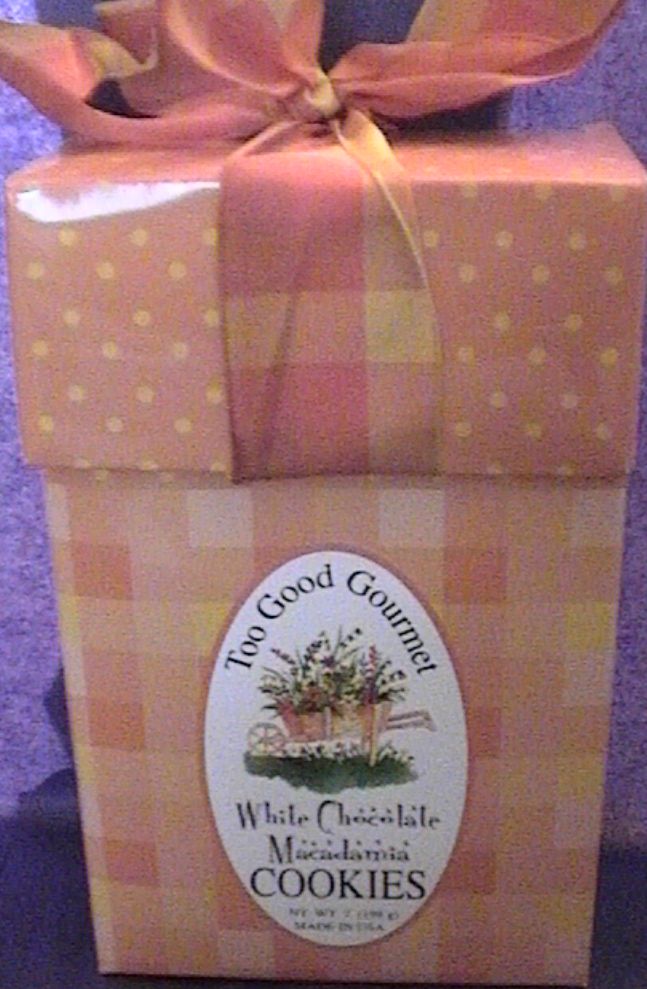 Try our gourmet cookies packaged in charming present boxes. Choose from White Chocolate Macadamia Nut Cookies - Orange colored Box, Chocolate Fudge Cookies - Purple colored Box, and Lemon Tea Cookies - Pink colored Box. Any of the three flavors will make an impression!
7 oz. for $7.00 each.

Everyday Tea Cookies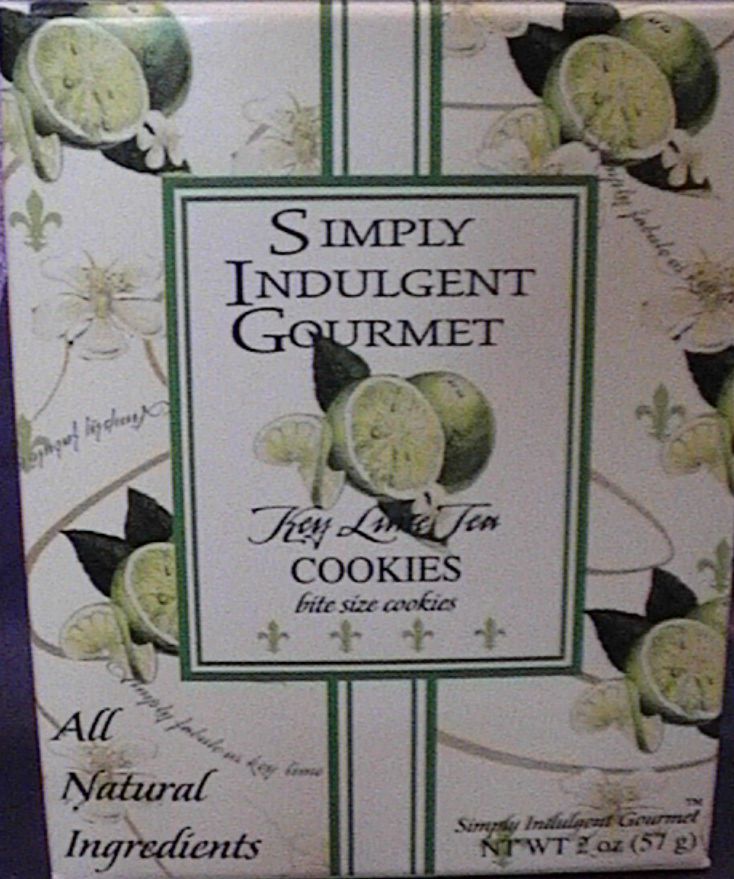 Available in Key Lime Tea Cookies, Almond Tea Cookies, Raspberry Tea Cookies, and Lemon Tea Cookies. 2 oz. Boxes $3.00 each

NEW Chocolate Covered Fortune Cookies - Available October 10th.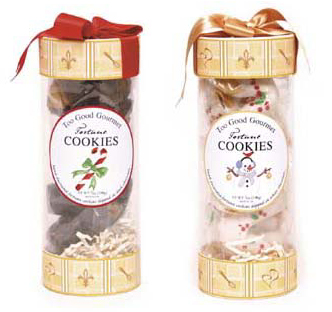 Crunchy fortune cookies dipped in white or dark chocolate, sprinkled with colorful sugar flowers. Packaged in elegant, clear tubes. Fabulous new cookie coming this Fall/Holiday Season. $6.50 each.

Coffee Crave Candy
Ask For A Free Sample of Coffee Crave Candy With Any Order!!

You don't have to have a mug to have your coffee. These wonderful hard candies make it easy to take your passion with you. The 4 oz bag comes in "Assorted Flavors" for $2.50 each! Contains approx. 30 to 35 pcs. Ask For A Free Sample of Coffee Crave Candy With Any Order!!
Larger quantities available - also sold by the pound. Email us for details.




"NEW" Seattle Chocolates!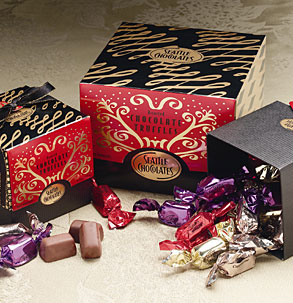 The festive shapes and golden swirls on these gift boxes create a stunning tapestry that's as irresistable as the tempting truffles inside. They're sure to receive a warm welcome at any gathering - from Thanksgiving to New Year's and beyond.
8 oz. Tapestry Gift Box with assorted flavors of dark chocolate, blackberry creme, peanut butter, and cappuccino truffles. Individually wrapped.
$13.50 ea.
Seattle Chocolates Gold Sampler Box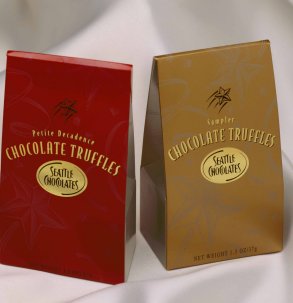 These 1.3 oz. sampler boxes are perfect for a stocking stuffer or gift basket item. A few decadent bites go a long way! Assorted flavors. $3.00 each.
A scrumptious stocking stuffer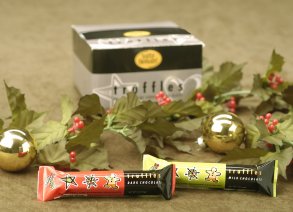 These 1 oz. holiday truffles are also a great small treat to add to your gift giving this holiday season. Milk Chocolate with green wrapper. Also a fun treat to offer your guests at parties too! $1.50 each.
Teapot Sugar Cookies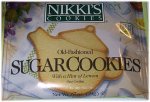 Light and crispy old-fashioned sugar cookies with a hint of lemon, and a teapot shape to add to the fun. Each box contains 2 cookies. $2.25
Gingerbread Bear Paws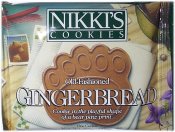 Old-fashioned gingerbread flavor takes on a new shape in these crunchy cookies, shaped like a paw print. Available in single cookie packs $.90 cents each, or 1.76 oz. boxes, $2 each
Gourmet Classic Assorted Gift Bag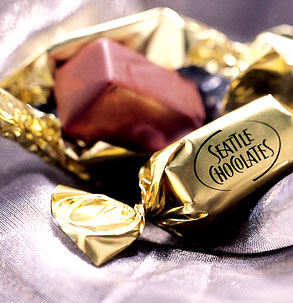 These 5 oz. gourmet assorted gift bags include Mint, Hazelnut and Dark Chocolate Truffles. These are perfect for gift baskets, birthdays, or those "just because" occasions. $7.50 each.
HOMEMADE Goat's Milk Fudge
Homemade goodness "made to order" so you get the freshest fudge ever!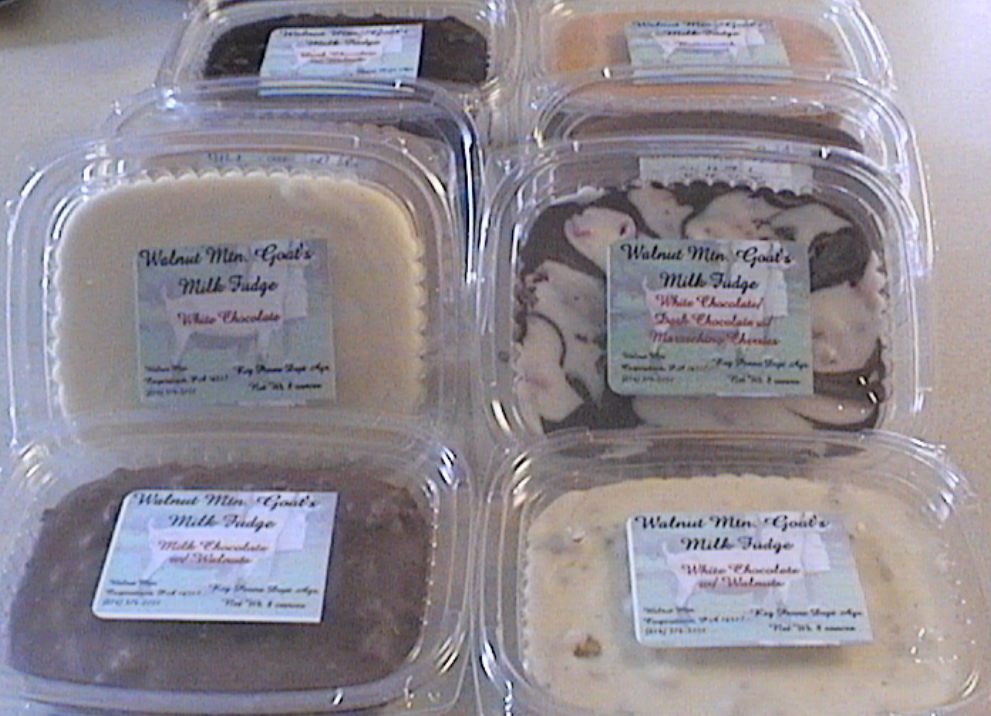 New! "Walnut Mountain Goats Milk Fudge" You will love our new fudge. Instead of your ordinary fudge, this is made with goats milk for a richer fudge you will be sure to enjoy. Not a mix - just fresh to your doorstep! Makes a great gift idea! Order some today! Your family and friends will love this fudge! Order in 8 oz. containers. Available Flavors include: Butterscotch - Dark Chocolate - Milk Chocolate - Dark Chocolate w/walnuts - Milk Chocolate w/walnuts - Peanut Butter - Peanut Butter w/Dark Chocolate Swirl - White Chocolate - White Chocolate w/walnuts & White Chocolate/Dark Chocolate w/Maraschino Cherries - one is as good as the next! $7.50 ea.
Foil Wrapped Shortbread Cookies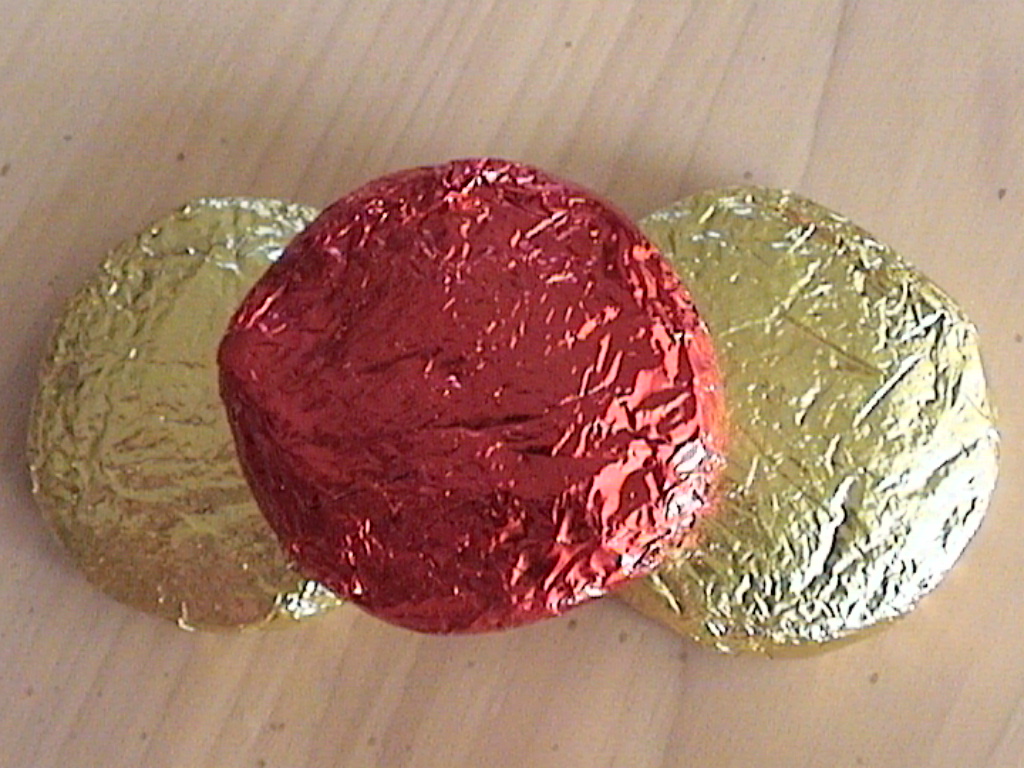 Individually wrapped shortbread cookies in colorful foil taste as good as they look!
They're also a delightful surprise tucked into a gift basket or mug, or just the lunchbox! These are great anytime of the year but especially at the holidays. Wrapped in colors of Red, Gold, or Green Foil.
Choose from Key Lime-Green, Butter-Gold, or Ameretto-Red Foil. $.75 each.
Moravian Cookies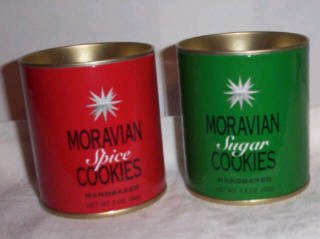 More than 200 years ago, the people of Moravia made the long journey from Europe, settling in North Carolina. They maintained their traditions, including their wonderful baking, and these incredibly thin cookies are beyond just a sugar cookie!
2 oz. packed in a green tube, $3.90
Possibly the only thing better than the Moravian sugar cookies would be the spice cookies. Delicately crspy, with a wonderful blend of cinnamon and spice.
2 oz. packed in a red tube, $3.90
Too Good Gourmet - Special order only!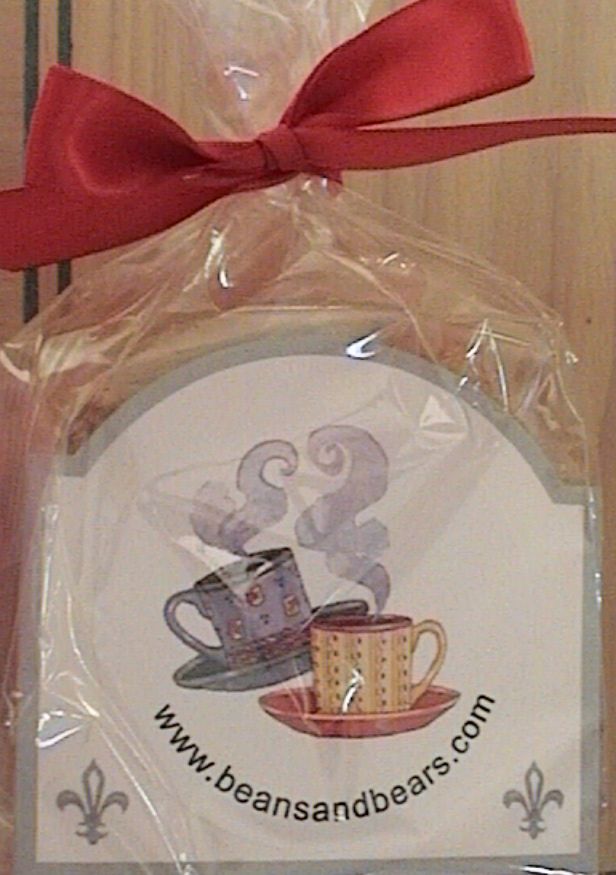 Bite sized gourmet shortbread cookies, all I can say is bet you can't eat just one! These are sold by the case of 24 only. Available in Lemon, Raspberry, Almond, Chocolate Chip and Snickerdoodle. Packaged in 2 ounce cellophane bags and tied with a bow. Holiday & everyday themed wrappers available. These make nice gift basket or party favors! Contact us to order! $2.50 ea.