Specialty Mixes & Fixens

---
Your friends will think you've slaved for hours to create these delicious goodies.
Only you have to know just how easy it is!
Cheeseball Mixes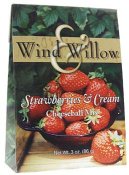 Make entertaining a breeze. In fact, these mixes are so easy, you won't want to wait for a special occasion. Just add cream cheese to make an 8 oz ball. The sweet mixes also contain a recipe for great cheese cakes Choose Country Garden, Garlic Herb, Tomato Pesto, Lemon Cheesecake, Strawberries & Cream, Raspberry Ice Sorbet, White Chocolate Amaretto Cheesecake. $4.75
New - Fruit & Vegetable Dip Mixes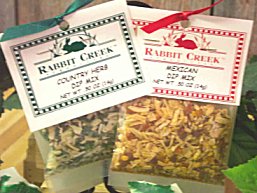 Are wonderful with all types of fruit and crackers. Or mix with 8 oz of cream cheese for a great bagel spread. NEW CHOICES! Veggie Dips: Choose from Gauacamole, Parmesan Herb, Spinach, BLT Vegetable. $3.75 each
Newly Added: Fantastic Festive Vegetable Mix - combination of several different Vegetables all mix together to make one great looking Dip Mix!
BLT - The ultimate Bacon Lettuce and Tomato this dip is also great with crackers, chips or veggies.

Brownies
These are not your ordinary brownies these are outstanding! Take your pick: $6.50
Southern Pecan - Brownies with pecans
Mud Slide - Coconut, Pecans & Cream Cheese
Million$$ - White Chocolate, Peanut Butter and Chocolate Chips
Killer Mudd - Chocolate with Chocolate Chips
Swirls of Truffles - Swirls of Dark Chocolate
Chocolate Chip Blonde - just like a great big pan of Chocolate chip cookies
Chocolate Peanut Butter
All Natural English Scones

Each of our scone recipes uses only the finest natural ingredients to assure the authentic 'home-baked' taste that has won the hearts of scone lovers for centuries. Quick & Easy. Just add water, mix and bake. Available in Cinnamon Apple, Cherry Almond, White Chocolate Raspberry - Yum, and Peaches & Cream. $6.50