Craft World Online Arts and Crafts Directory
Kid Crafts: Kid Crafts
Your ultimate kid crafts resource for children featuring Products, Books and more. Our Kid Crafts search engine is the ultimate resources locator for kid crafts on the net.

HelpFul Links to more fun and interesting sites!!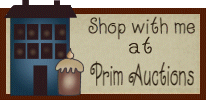 Stamping Bear
We offers rubber stamps, ink pads, and more.
Great prices on items from Hero Arts, Inkadinkado,
Stampendous, Penny Black, Brilliance, and ColorBox.
Accessories include mini clothes pins, clear colored
envelopes, and fibers.
The Top 100 Craft Sites
Report updates every 30 minutes and resets every 7 days.
Craft Site Directory--
Your guide to arts and crafts on the internet.