Links4Women.com
The Women's Link Directory and Reciprocal Link Exchange.
Work at Home! MomsExpo.com

The Work At Home Mom Site
We are a family friendly community that specializes in resources
for today's work at home moms and stay at home moms.

Womans-Net.com
The online networking community for women in business.
Helping Moms & Dads WIN From Home
Use your personal strengths and our model business plan to
achieve success, without losing or compromising yourself. A 100% home-basedinternet business, MomsWIN is committed to you achieving work-from-home success. Together, we can WIN!

Arts & Crafts Banner Exchange by Craft Site Medic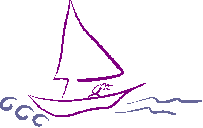 The E magazine for and by the hearts of women.