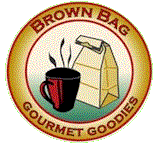 Contact Lori - 24 hours at: Info@beansandbears.com
or use our Toll Free Number: 1-888-824-5101
during the hours of 10 am. - 6 pm. - 7 days a week.
FREE OFFERS

Click here to request a copy of the
"Little Guide to Woman-Owned Businesses on the Web"

See 10 Specials available here at Beans and Bears & at our Tea Boutique Collection.
For more information please fill out this form to have them emailed to you in just a few minutes.