Glad you stopped by!
I have the coffee brewing and I am sure your going to find many
wonderful items that will tempt your taste buds.
SPECIAL OFFER ~ Receive a Free Logo Coffee Mug with the purchase of 2 - 12 oz. bags of Coffee!
Want to save our site and come back later? Use the link below to save us in your favorites.
FREE OFFERS

Click here to request a copy of the
"Little Guide to Organizing Your Woman-Owned Business"

See 10 Specials available here at Beans and Bears & at our Tea Boutique Collection.
For more information please fill out this form to have them emailed to you in just a few minutes.
Welcome to our Coffee Shoppe! Here at Beans and Bears you will find
gourmet coffee, tea, cookies, cocoa, mixes,
gift baskets, gift mugs and much more.
We also sell Ty Beanies, Buddies, and Attic Treasure bears.

We have been selling Gourmet Products since 1999, and hope you will
enjoy your shopping experience with us today.
We offer a variety of Gourmet Coffee, in many wonderful
flavors as well as non flavored. If your looking for something
special you don't see don't hesitate to
ask us for it. You have come to the right place.
All items are shipped fresh direct to you and guaranteed 100%
satisfaction. If you don't like something send it back for a full refund.
Just click on the links to reach each specialty item and I hope you
will find everything your looking for here.
Don't forget Moms, Dads, and Grandparents! Gift Baskets and much more available
at the Tea Boutique Bath & Body Shoppe. Tea soaps are made exclusively
with our very own Specialty Loose Teas.
Free Sample of Tea Soap with all orders from the Tea Boutique!
New Auto-Ship Program
Learn how you can have your favorite products delivered
right to your door every month.
We accept Checks, Money Orders and Credit Cards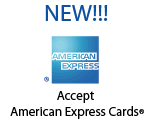 YoYsearch - a web portal with ten types of search